About 46% of the global workforce is working as freelancers. It implies that when an entrepreneur is looking for a person to do a short-term project, they'll choose a contractor or, in other words, a freelancer.
These professionals are more comfortable working for dynamic organizations with unstable workloads. Are you in dire need of freelance services? Let's check places where you can find these self-employed professionals.
Which Way is Best for You?
Mind that there is no single best way that fits all entrepreneurs. Apply the 20/80 rule and use the way with the largest outreach and the one you prefer.
#1: Freelance Marketplaces
Upwork, Freelancer, and Fiverr are popular platforms for finding self-employed professionals. These marketplaces allow entrepreneurs to post job listings and receive proposals from contractors. As more niche-specific platforms, Toptal, Dribble, and Behance deserve attention as platforms for showcasing one's portfolio.
#2: Freelance Directories
There is a subtle difference between marketplaces and directories. They are described as services that primarily display contractors' profiles and achievements.
They abstain from providing escrow services or the means of direct communication between clients and self-employed specialists. As such, they are technically easier to set up and maintain.
Source: GettyImages
Small and numerous directories are rarely mentioned in one sentence with Upwork, Fiverr, and the other marketplaces. But they are often great places to find niche professionals. One might be looking, for instance, for a representative of In-Demand Writing Careers because not just any copywriter is fit for the job.
#3: Job Boards
Another "different thing" in the world of contractor services is a job board. Sort of like an opposite of a directory, it is meant to list the jobs posted by entrepreneurs. In their turn, self-employed professionals can conveniently browse jobs and apply. They are not always required to create a profile and pass a formal registration process. Here is an example of a Laravel job board.
#4: Social Media
Media like Twitter, Facebook, and Instagram are often used for business purposes. Both contractors and companies create their professional profiles and advertise their services there. If the audience of one's account is large enough, one could use it to find clients and contractors.
Social media specifically designed, for that matter, like LinkedIn, work well, too.
Some less efficient ways to find freelancers are listed below. They cannot fully substitute the ones listed above, yet they open up opportunities that may lead to valuable finds.
#5: Industry Events
Industry events such as conferences, exhibitions, and trade shows can also be an excellent way to find freelancers or set up connections for the future. You can meet them in person and discuss potential projects.
#6: Local Networking
Networking within your local community works best if a given position requires the on-site presence of employees. It might, for example, be related to construction, community service, mapping, etc.
Attend local events, such as meetups or business networking events, and connect with those self-employed professionals interested in your industry.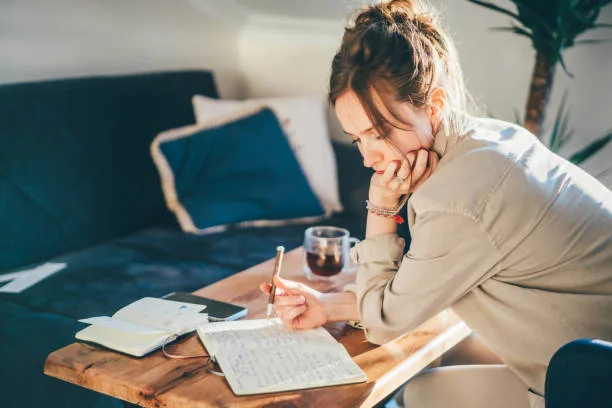 Source: GettyImages
#7: Agencies
Freelance agencies are companies that represent a group of contractors. They act as an intermediary between a business and a contractor. These organizations distribute tasks and handle communication. Translation of writing agencies is an excellent example of places where you could find freelancers for hire.
Consider that outstaffing companies offer an alternative possibility. They hire teams, full-time or part-time, for the duration of your project. They also take care of the related management and maintenance routines.
#8: Universities and Colleges
The rarity of a certain profession or other reasons forces entrepreneurs to look for talents in colleges. They might ask, 'Who is your best student?' and proceed with an offer.
When no appropriate higher education institution is available, companies launch their courses. By doing so, they keep an eye on potential employees among the students and gather their contacts.
#9: Professional Communities
Forums, chats, and other environments centered around a certain sphere of interest swarm with skilled professionals with freelancing experience. Jump in, and ask for advice, referral, or direct assistance.
Here is an example of a talent seeker writing in a copywriter community on Reddit.
Final Thoughts
Different means and places are better suited for different purposes when finding freelancers. While some platforms or methods may work well for finding a specific type of contractor, others may not be as effective.
Combining approaches is often the most effective way to find self-employed specialists. This may involve using multiple platforms, such as marketplaces, job boards, and social media. By using a variety of methods, you increase your chances of finding the right professional.
If you haven't found one, don't hesitate to contact Skillhub's resume writing service and get help in seconds!
FAQ
What is the best way to find freelancers?
Platforms like Toptal or Upwork are commonly considered the go-to option for hiring talents from the global pool.
Which freelance platform is best?
Toptal, Upwork, Peopleperhour, and Freelancer are the most popular platforms.
Are freelance platforms the best way to find contractors?
Large platforms are easy to lose oneself in, and some require talent seekers to pay up to $500 upfront to guarantee future payouts. Consider personal recommendations as a source of reliable referrals.
References
Gertenbach, Emily. "Upwork vs. Toptal: An In-Depth Comparison," Upwork, 13 May 2022

Freelanceinformer. "Freelancers now represent 46.5% of the global workforce – isn't it about time they were recognized?", Freelanceinformer, 19 Oct 2022
Gerber, Scott. "Finding Talented Freelancers: 12 Websites Worth Searching", Business.com, 6 Mar. 2023
Georgandis, Nick. "The Top 10 Ways to Find Freelance Work", Fiverr, 25 Nov. 2020
Get hired by LinkedIn news. "How to Find and Hire Freelancers," LinkedIn, 2 Aug. 2022