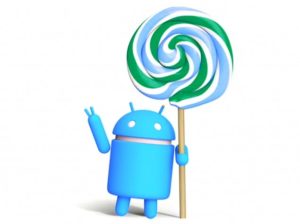 After a long long wait, the One Plus One users can breathe in some fresh air as Cyanogenmod 12s has arrived finally. Day before yesterday Cyanogen released its final build of CM12s for OnePlus One. The company has started rolling out OTA's (Over The Air Updates)  starting yesterday itself. And the impatient people can install it manually. Here's how:
INSTALLATION
The installation is pretty simple, you firstly need to download the required file from here. And I forgot to mention, no data will be lost. Plus the process is future OTA safe!
For un-rooted devices
Download the file.
Copy it into your device's internal storage i.e. root folder of your device.
Boot into recovery (either open quick boot menu from developer options or hold volume down + power while booting up) .
Wipe cache.
In recovery select apply update from SD card and select the file.
For rooted devices
Download the file.
Copy it into internal memory (just remember the place ).
Boot into recovery (latest TWRP is required).
Make a backup of your ROM just in case things go wrong.
Wipe cache, system and data.
Choose the file from installation section and flash it .
A Quick Glance
Once installed, you have all of the features of CM11s that is off screen gestures, Audio FX , SwiftKey board and camera.The sweetness of lollipop is an icing on the cake. As far as the battery is concerned, you are really going to miss 11s as Cyanogenmod 12s gave a SOT (Screen On Time) of just 4 hours. There are some new features like baton, a new app for cloudify-ing your applications. And there is a newly designed beautiful looking themer.
Here's a video if you are eager to have a brief glimpse:
To conclude,  CM12s is a good upgrade from 11s with almost no lags but it comes with a cost of less battery life. Also some people are facing heating issues while charging.
Let us know in comments if you are going to flash it or not! 😉